July 16 is National Ice Cream Day! But who am I kidding,with the amount of ice cream I enjoy, every day is National Ice Cream Day, haha! Celebrate by having your favorite flavor in a cone with a fun wrapper- perfect for kids!
First, print out the PDF file of the wrappers.  PRINT HERE: icecreamwrapper
Cut them out and now for the fun part: color them in!
I used the brand new Tombow TwinTone Markers. The colors are bright and fun!
After coloring them, wrap them around a cone and tape with washi tape. 
Fill with ice cream and enjoy! Happy National Ice Cream Day!
I'd love to see how you use them! Snap a photo and share on Instagram with # amandakammarada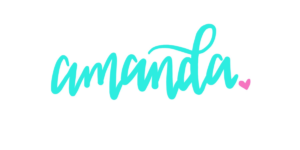 * This post contains affiliate links. Amanda Kammarada is part of the TombowUSA Affliate Program*
Printable is only for personal use. All designs, fonts, and photos are property of Amanda Kammarada.